© 2013 Robert McKercher. All rights reserved.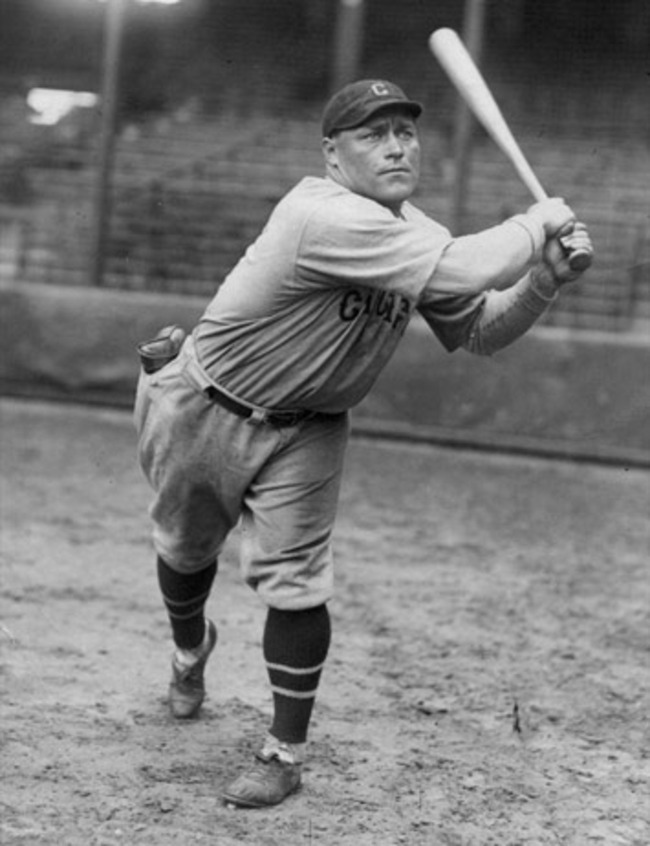 A Strange Case of Records are Made to be Broken

Originally published November 2010 - In 1930, Chicago Cubs outfielder Hack Wilson set the Major League Baseball record for runs batted in (RBI) in a single season. His total of 190 RBI remained the record until 1999 when the record was broken by ... Hack Wilson.

How did Wilson break his own record 51 years after his death? Diligent research and dedicated advocacy by members of the Society for American Baseball Research combined with Major League Baseball Commissioner Allan H. "Bud" Selig's recognition of the importance "to get it right" (New York Times 1999).

Prompted by correspondence from Chicago resident James Braswell, Cliff Kachline began the research behind the record's correction in 1977 (Kachline 2001). The SABR founding member and former historian at the National Baseball Hall of Fame and Museum (Carr 2010) investigated Braswell's claim that box scores and play-by-play accounts in newspapers contradicted the National League's official record. Kachline, SABR member Bob Soderman, and The Sporting News historian and archivist Paul McFarlane reviewed every Cub RBI in each game of the 1930 season (Kachline 2001).

Using the Associated Press box score that appeared in The New York Times, the play-by-play account in

The Chicago Tribune, and the box scores and play-by-play accounts in The Chicago Herald-Examiner, The Chicago Daily News, and The Chicago Daily Times, the researchers determined that the official scorer had erroneously credited Cubs player Charlie Grimm with an RBI for which Wilson was responsible. Wilson's new RBI came from the third inning of the second game of a doubleheader played July 28, 1930.

Kachline presented the research in 1998 (Kachline 2001). Jerome Holtzman, official MLB historian, Seymour Siwoff and Peter Hirdt of the Elias Sports Bureau, MLB's official statisticians, and Rich Levin of the commissioner's office verified the claim (The New York Times 1999). On June 22, 1999 Commissioner Selig announced MLB's official recognition of the corrected record (The Toronto Star 1999).

More than merely another ironic tall tale of baseball mythology, Wilson's story can be viewed as a parable. The story illustrates the power of research and demonstrates the invaluable contribution of the institutions that collect and preserve the source materials upon which research depends.

What is an RBI?

Sources for Major League Baseball Records

REFERENCES

Carr, S. (2010) Keeper of history: Former Hall of Fame historian Cliff Kachline passes away at 88. Retrieved November 23, 2010 from http://baseballhall.org/news/museum-news/keeper-history

Kachline, C. (2001). Hack Wilson's 191st RBI:  a persistent itch finally scratched. Retrieved November 23, 2010 from http://www.allbusiness.com/health-care-social-assistance/social-assistance-individual/835713-1.html

National League: Roundup; Eight-Run Advantage Isn't Enough for Rockies (1999, June 23). The New York Times. Retrieved November 23, 2010 from http://www.lexisnexis.com.ezproxy2.library.arizona.edu/hottopics/lnacademic/?verb=sr&csi=8286

Wilson's RBI Record Raised to 191. (1999, June 23) The Toronto Star Retrieved November 23, 2010 from http://www.lexisnexis.com.ezproxy2.library.arizona.edu/hottopics/lnacademic/?verb=sr&csi=8286

Sources for Principles' Biographical Information

Sources for Box Scores and Play-by-Play Accounts